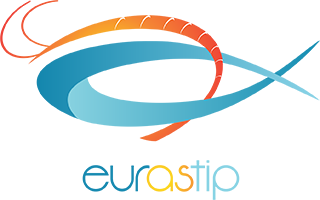 A special session of the Asia Pacific Chapter of the World Aquaculture Society, the largest aquaculture conference and associated trade show is SE Asia, was given over to EURASTiP, addressing reinforcing international cooperation on sustainable aquaculture production between the EU and countries from South East Asia.
With an audience comprising representatives of industry, NGOs, certification schemes, the academic community and students, one of the highlights of the session proved to be the open discussion forum – over running the allocated time slot by three quarters of an hour and demonstrating the interest and enthusiasm for the topics raised during the preceding afternoon of presentations.
Coordinators from the National Pilot Platforms – all under development in Vietnam, Bangladesh and Thailand – reported on the national situation of their respective aquaculture industries, whilst other WPs presented on progress to date, and opportunities for engagement across both regions. Development of the NPPs has proved impressive, with much progress having been made in Bangladesh and Vietnam.
Many delegated proved to be fascinated in learning about the longstanding interaction between Europe and SE Asia, with Professor Patrick Sorgeloos explaining the 40 year long relationship between the two regions, and the history and development of closer working ties that has led to the launch of the EURASTiP support action.
https://eurastip.eu/wp-content/uploads/2017/03/eurastip-test.png
200
320
EURASTIP
https://eurastip.eu/wp-content/uploads/2017/03/eurastip-test.png
EURASTIP
2017-08-25 12:19:19
2018-12-06 16:07:05
EURASTiP launched in SE Asia !