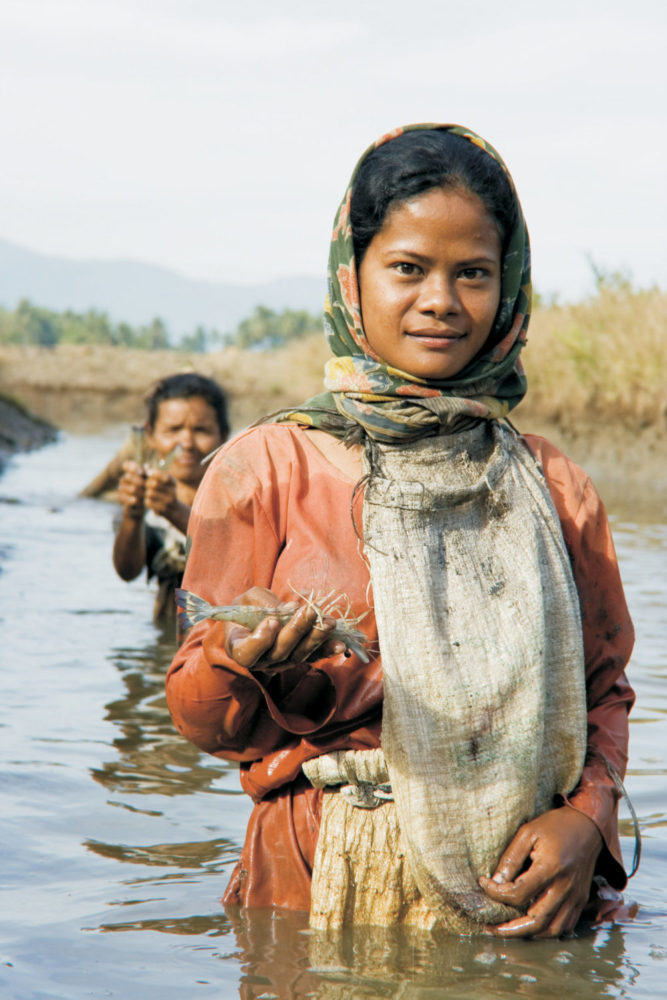 Gender equality is an important issue to be addressed by the EURASTiP support action.  In addition to assuring gender parity and addressing issues of gender diversity wherever possible during the conduct of internal project affairs, we are keen to present relevant and topical information to the EURASTiP audience where we can, relating to all aspects of gender in aquaculture.
We are delighted therefore to have received news of a post from www.genderaquafish.org relating to nutritional sensitive pond poly-culture, examining the issue within the context of Bangladeshi homestead farming.
A recent paper entitled "Homestead pond polyculture can improve access to nutritious small fish" published in the journal "Food Security" investigates an aquaculture production system in Bangladesh which is tailored towards improving nutrition and is accessible to, and can be managed, by women.
To see the full post and a link to the original journal article please click here: https://genderaquafish.org/2017/08/25/a-gendered-approach-to-nutrition-sensitive-homestead-pond-polyculture/.   Register  to their website to sign up for regular (informative!) blog posts.
https://eurastip.eu/wp-content/uploads/2017/09/CARE-Shrimp-farmer-in-Aceh-Indonesia.-Photo-by-Sonny-Iskander-2011-e1504863156565.jpg
1000
667
EURASTIP
https://eurastip.eu/wp-content/uploads/2017/03/eurastip-test.png
EURASTIP
2017-09-08 11:34:05
2019-06-26 11:48:59
Gender in aquaculture